You have entered the Marvel Masterworks Resource Page.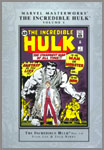 As author of this page, my hopes are that it will be a one-stop resource for information about the content of the Masterworks that have been published, as well as the most current news updates about this series and its future volumes. This page will attempt to be as comprehensive as possible about the treasures to be found within the covers of Marvel Masterworks: great cover images, in-depth details on each issue reprinted, and coverage of plots and characters. Plus, your thoughts and commentary on the stories that reside in these prestigious books will be a central experience of this site. Do you have something to say about your favorite panel in Hulk #4? Do you want to share some insight into the history of the Sub-Mariner? Want to rave on about the cover to Avengers #23, or pan the inking job in Thor #103? This will be your home to share your thoughts about these great comics with others who also love them as much as you do!
Feedback is welcome and appreciated, so send your ideas and comments to me at gormuu -at- cox.net. This site is ALWAYS in construction- new things will be added to and old things will be modified as time goes on.
Check out the Masterworks Library page for a full account of the volumes which have been printed to date, as well as a list of all future volumes to come. Each volume has its own feature page, with front and back cover images, book data, creator credits, a feature essay, and links to individual feature pages dedicated to in-depth analysis for each comic reprinted within. All comics have a panel (or series of panels) lifted from inside, so you can get an up close look at what the comic is like. Also, for many of the comics I am hosting scanned letters pages and house ads.
There are countless hours of enjoyment possible surfing through the site, and I really hope you come to value it as a complimentary asset to your reading experience!
_________________________________________________________
ABOUT THIS SITE

I am not affiliated with Marvel Comics in any way. This is a resource website and collected editions and comics news service. I am in contact with Marvel in this regard to bring you information and materials directly related to their comics and collected editions. My handle on the message boards is Gormuu, and I can be reached via email at gormuu -at- cox dot net.

Please visit the MESSAGE BOARDS to hang out and talk comics: Golden, Silver, Bronze and current comics, Masterworks, Marvel Essentials, DC Archives, TPBs and other collected editions!

To help support the site, please consider purchasing through the array of links I have collated through the site.
_________________________________________________________


Website design by Doug Roberts and John Thomas.

All images on this site are copyright of Marvel Comics.

This site is for reference purposes and promotion of the Masterworks line of books as well as Marvel Comics and their properties.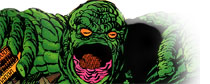 WHAT'S THE BIG DEAL ABOUT MARVEL MASTERWORKS?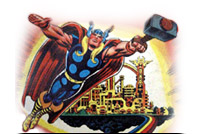 Among the very first comics I ever read were those Pocketbook reprints of Silver Age Marvel comics that came out in the late 70's: Ditko's Spider-Man and Doctor Strange, and Kirby's Fantastic Four. Shortly thereafter I read some of Kirby's late 70's Marvel output like Eternals and Machine Man and I was hooked on comics. I got whatever I could afford from the local drugstores and secondhand bookstores for the next few years, and quickly became a comic book nut.

In my teenage years, my comics collecting was in full force, but one of the frustrating things was not being able to read the great comics stories of the past! I knew they existed- I'd read them voraciously in whatever reprints I could get my hands on- but there were still huge gaps of stories told about my favorite characters that seemed so far away. I had begun reading Daredevil in the latter period of Frank Miller's run, around #170. That meant there was 170 issues of Daredevil I could only know about by referencing expositional references in the new comics, or poring over books like the Fantagraphic Daredevil Chronicles (man, I wore that sucker out!) Same with X-Men comics, the back issues of which seemed like I'd have to mow a million lawns to afford!

Even then, I dreamed of expanded versions of the Pocketbooks I loved as a kid- power-packed collected editions with consecutive runs of comics, all printed in one place! You should have seen my eyes pop out when I saw a Masterworks book for the first time. There was a dream come true. All of the first ten issues of X-Men...all of the first ten issues of Fantastic Four...all of the first ten issues of Amazing Spider-Man, with Amazing Fantasy #15 to boot! In a classy hardcover book that wouldn't wear down like the comics I read and reread (and reread!)

By the time I started going to college in the early nineties, my comic book buying had gone to nil. I couldn't afford them, nor did the output at that time really turn me on. (Marvel was about to go overboard with their variant covers phenomenon, so in hindsight I feel like I got out at a good time. Fortunately, I wasn't around for the age of Liefield and "Image over substance.")

But my love for comics never waned, and I found that I still had enough money in my pocket to buy the books in the then-new Marvel Masterworks series, which reprinted those old tales that I first read in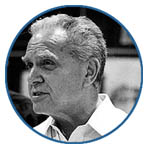 the Pocket Books, except with archival production values! (And more expensive!) I liked stacking these books up on my dormroom bookshelf next to my copies of the Iliad and Leviathan and Gulliver's Travels and the collected works of Shakespeare. I knew that at their best, the comics within those covers were just as profound, entertaining and enlightening to the human spirit as the great books I was reading in my literature classes.
I think the idea of this series is on perfect display in that similarity, because if anything, the Silver Age of Marvel in particular has the renown of the Great Books of comics history. And what better way to canonize the classic stories that are the bedrock of Marvel comics than the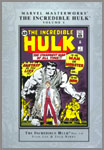 Masterworks series? These are reprints in chronological order, straight from the top, in an archival hardbound book with a dustjacket, that can be appreciated for years and years to come.
I am addicted, and I presume that, to some degree, you are too. In fact, the Masterworks are responsible for getting me back into comics after so many years away. And along the way, I've added to my collection with DC Archives, Marvel Hardcovers and Trades, and I even bought Ant-Man Essentials Vol. 1! I'm a card-carrying collected editions crazy now! And all those collected editions and their contents are represented on this site as well. So I hope this page is of some use to you if you are trying to glean any information about Masterworks or the wide world of collected editions!